Here's one true Emacs Knight (courtesy of my friend Gergana Stancheva).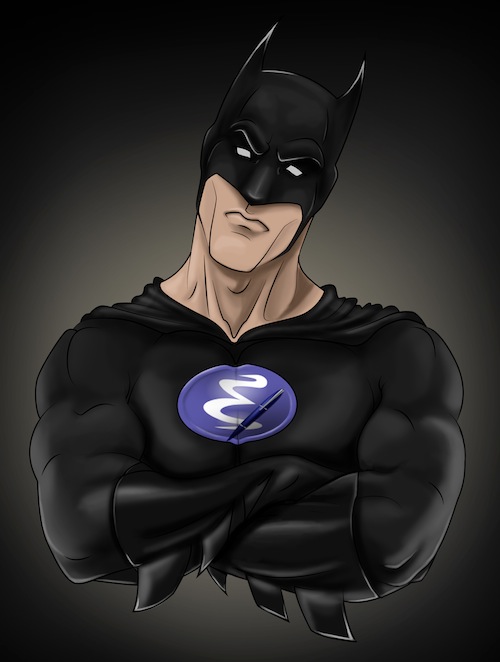 It was originally created to serve as the avatar of my @emacs_knight Twitter account, but it's way too cool to be confined to this single use.
Feel free to use it wherever you see fit. Batman & M-x forever!